Energetics has conducted analysis that shows a carbon offsets market based on improvements to Queensland's land[1] sector and agricultural practices, could lead to a revenue windfall. Over the period 2017-2030, demand is forecast to grow for high quality carbon credits as 148 nations around the world, representing 66% of global emissions, work to meet their commitments to reduce greenhouse gas emissions under the Paris Climate Agreement. 
Queensland can get a slice of the forecast $230 billion global offset market

[2]
Currently international carbon pricing schemes are fragmented and the trade in offsets is limited. However, when the global market develops, the demand for offsets around the world is expected to dwarf demand here in Australia.
Dr Peter Holt, General Manager, Strategy stated, "Our work for the Queensland Department of Environment and Heritage Protection has quantified the opportunity as between $1.4 and $4.7 billion. This could expand to $8 billion."
As Dr Holt says, "We have seen already significant announcements that indicate the scale of the future opportunity. China is commencing a national carbon trading scheme, which is set to cover around one quarter of their industrial emissions. We've also seen creation of 'CORSIA', the Carbon Offsetting and Reduction Scheme for International Aviation which is the first global scheme covering an entire industrial sector. "
"Australia needs to ensure it is ready to create and sell high quality offsets into these markets."
Three scenarios: even the most conservative points to a large revenue opportunity 
Domestic market only: Australia having no linkages to international trading partners. Australian Carbon Credit Units (ACCUs) are only traded within Australia. Demand is driven by the Safeguard Mechanism, Australia's Paris Agreement target and voluntary offsetting by businesses.
Multilateral agreements: Some countries have partnered to establish multilateral agreements for offset trade but these are fragmented and a truly global scheme has not been established. Australia has established links with its key trading partners. Trade is ad-hoc with little visibility of price.
Global harmony: International trading is established through the Paris Agreement rules and is accessible to all parties to the Agreement.
The revenue opportunity is large – so too are the co-benefits that come with improving land usage
Aside from the significant direct financial value to the State's economy from the sale of offsets, work to rehabilitate marginal land or improve farming practices, delivers a range of co-benefits, particularly to the health of the environment through improvements to biodiversity and water quality, landscape protection, income for Indigenous communities and productivity enhancements to agriculture.  The Great Barrier Reef would also greatly benefit from projects that improve overall water quality. Examples include reducing the nutrient load from run-off from fertilisers used on farms, or efforts that restore the health of riverbanks by reducing erosion and sediment load.  
Dr Holt says: "Understanding these benefits will be critical to establishing long term viability and attractiveness of Queensland's carbon market to domestic and international investors."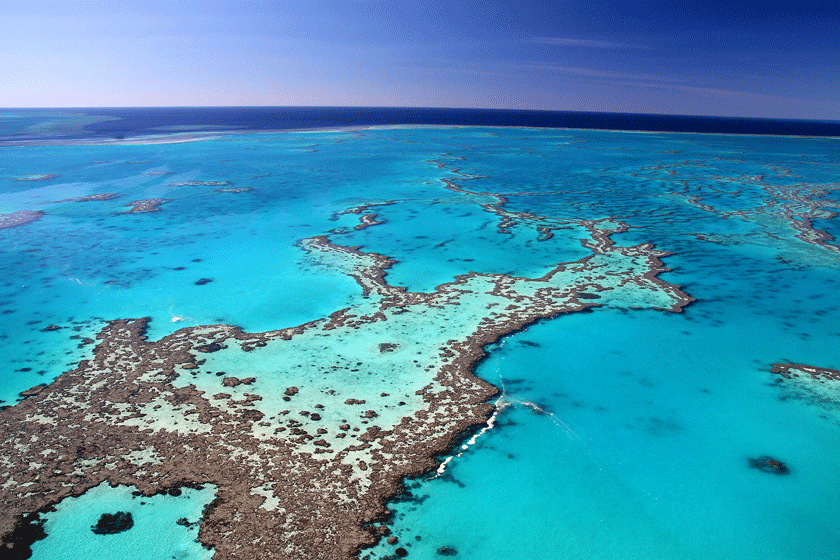 The climate wars must end if we are to seize this multi-billion dollar economic opportunity 
To unlock this multi-billion dollar opportunity for Queensland and indeed for other States and Territories, and Australia as a whole, we need domestic climate policy certainty and a clear, stated intention to engage in emerging international carbon markets. 
Dr Holt said, "Our work demonstrates that the creation of a carbon offsets market with domestic support and international linkages, is not just a climate policy measure.  It is an economic opportunity."
"For more than a decade now, Australia has been in the grip of climate policy wars.  If this continues we will not only fail on our climate commitments, we will miss a golden opportunity for our economy."
Our reports
References
[1] References to 'the land sector' cover activities such as vegetation, pasture and herd management, and savanna burning, but does not include waste management activities. 
[2] Based on current policies there will be a global shortfall of 5000 – 8000MtCO2-e on Paris Agreement targets, which could be worth around $230 billion to the global economy in 2030.