Before 2016, corporate PPAs were rare in Australia. The turning point came in 2017 when, as seen in Energetics' deal tracker, volatile energy markets and sharp increases in costs drove large energy users to explore these alternative contracting strategies.
The subsequent, rapid growth in PPA deals has not only supported the development of a large amount of renewable generation capacity, it enabled participating organisations to hedge against future energy market risks, while unlocking cost and sustainability benefits.
However corporate PPAs are still relatively new to the Australian energy procurement landscape. Each corporate PPA contract is unique and energy buyers need to consider many aspects in the development of a deal. The NSW guide to corporate power purchase agreements: helping energy buyers to make the most of the growing NSW renewable energy opportunity was developed to address an apparent knowledge gap. It addresses critical design elements and approaches to engaging the market.
Energetics is proud to have co-authored the guide drawing upon our experience working with buying groups, a large infrastructure project using a contract for difference model (the first for an infrastructure project), a leading university seeking a corporate PPA to support both cost reduction and sustainability goals and other, currently confidential, deals.
The guide steps through:

• the parties to a PPA: the energy buyer and generator, as well as retailers, financiers and regulators 
• achieving benefits with the three most common drivers being reducing costs, reducing exposure to volatile electricity prices and improving clean energy credentials
• managing the risks, particularly price or volume risks associated with market engagement, and delivery risks to do with the selected renewable energy generation project
• PPA scope, contracting models and determining the 'right' amount of electricity for supply
• choosing a generator considering questions such as, what type of renewable source is best for our circumstances? Where should the renewable generator be located? Does an existing or proposed generator best suit our needs? Who is the owner and operator of the generator?
• designing the pricing mechanism and contract terms.


Click to download the full report 'NSW guide to corporate power purchase agreements'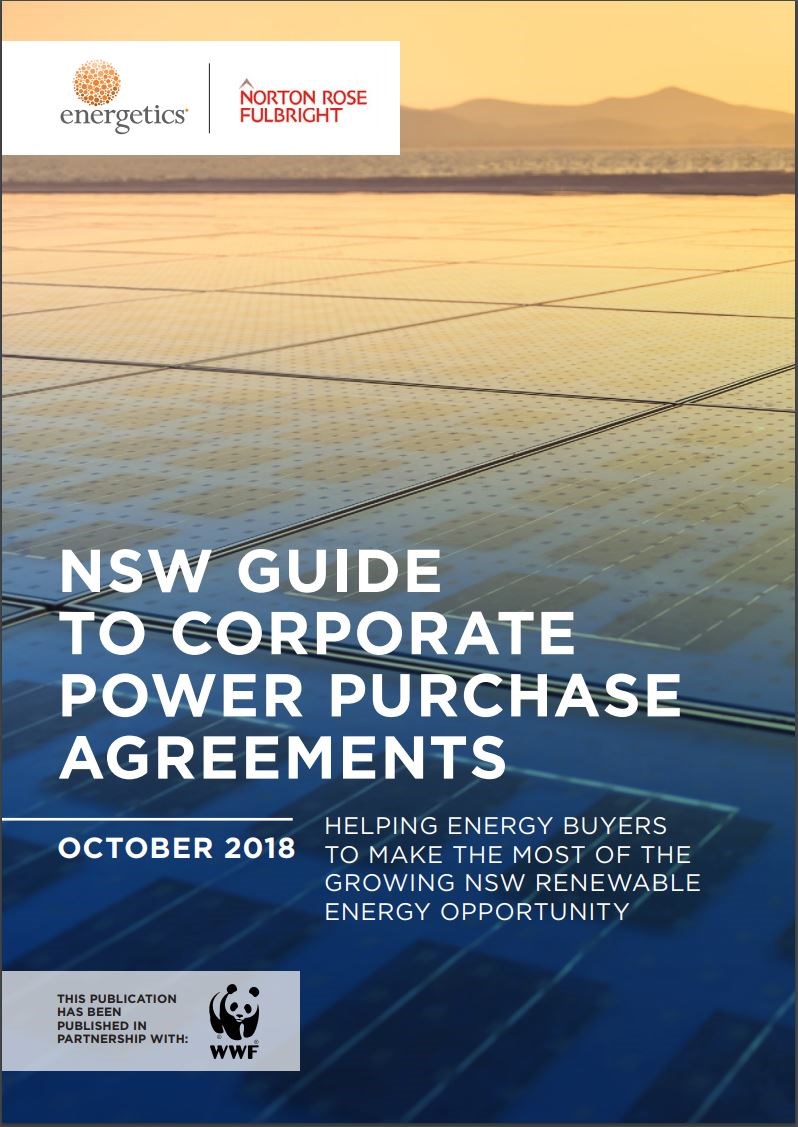 Corporate PPAs are expected to become increasingly common over the coming years as energy buyers seek more secure and innovative ways to manage their electricity purchases, and generators look for fixed, long-term revenues to finance new renewable generation. Whether based in NSW or any other state or territory, this Guide provides invaluable information for energy buyers as they begin their PPA journey.
For more information and insights, please contact the author or any one of Energetics' energy markets experts.