Emma Pringle is a sustainable finance and environment, social and governance (ESG) expert. She is also co-chair of a technical working group of the Australian Sustainable Finance Initiative (AFSI) which is currently developing a roadmap "for realigning the finance sector to support greater social, environmental and economic outcomes for the country"[1]. Emma joined Energetics' Dr Peter Holt in conversation as part of the Energetics Exchange podcast series. To follow is an article based on that discussion.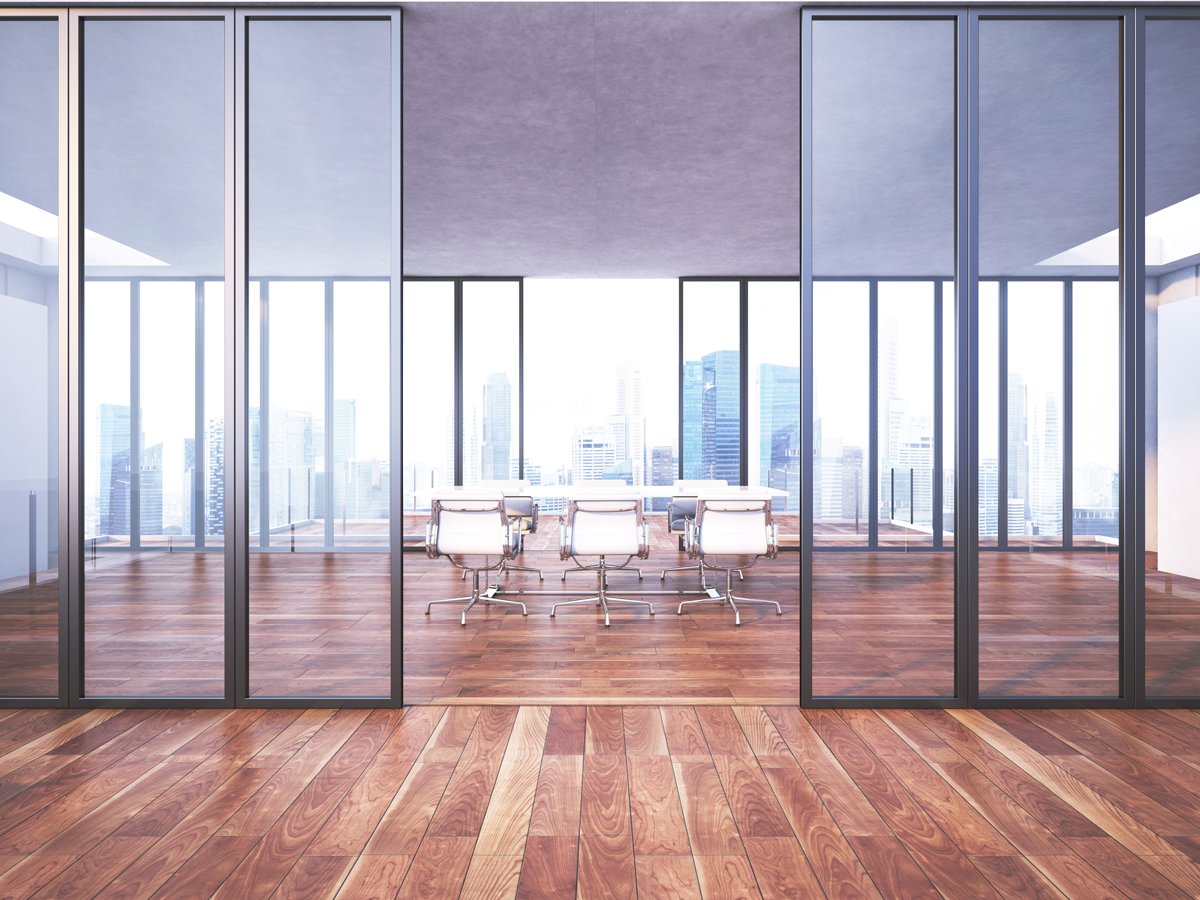 Responding to the shocks of 2020: the bushfires and COVID-19
The catastrophic bushfire season and the COVID-19 pandemic sent shockwaves across Australia. Commentary from the scientific community indicated that the unprecedented severity of the fires was a signal that climate change was upon us, and COVID-19, in putting the brakes on the economy, highlighted areas of vulnerability across different sectors, states and regions.
In commenting on the reaction of Australia's financial markets, Emma said, "The financial markets are doing what they do best; trying to find value and take a long term view as to where the risks might lie and how we best respond. But the impact of the pandemic is unprecedented. It happened quickly and unlike past shocks, such as the Global Financial Crisis where we could see clearer pathway to recovery, we are now in uncharted territory."
She also highlights that at this time of upheaval, ESG indicators are more important than ever. "When we consider how an investor might engage with a company, environmental and social factors are really coming to the fore in a way that they never have before. Investors need to deeply understand the drivers of risk and an organisation's response."
The COVID-19 experience and the economic slowdown that came about as a result of social distancing measures, has stress-tested businesses. As Emma said, "We often talk about change happening over a long period of time until a crisis occurs. Then we see a sudden escalation in change paradigms and a microcosm of factors coming into play right now."
In terms of the level of preparedness that investors had for the two crises of a climate change-related bushfire season on an unprecedented scale and the global pandemic, Emma commented, "It's probably too early to call, but we know there are those who evaluate investment opportunities based on a broad range of factors and do not rely only on traditional financial metrics. They conduct a deep evaluation of a business, looking at its vision for the future and approach to managing financial and non-financial risks. Certainly, the bushfires and COVID-19 highlighted that a focus on non-financial risks is as important as a thorough understanding of financial risks."
Should the guidelines of the Taskforce on Climate-related Financial Disclosures (TCFD), used for assessing and disclosing climate change risks, be mandatory for Australian companies?
Emma said, "I would love to see TCFD reporting being mandated, but there is a long way to go before disclosures are at a point where they provide the deep insights needed by investors and all stakeholders. There are issues around comparability, and the quality of the inputs and outputs. However, what is particularly valuable is the scenario-based analysis of risk. When a company uses and reports under the TCFD framework, we gain insights into how the board and the executive of that company view future risk, risk management and its preparedness for unusual times and uncertainty."
There is immense value in the effective management of nonfinancial risks for strong financial outcomes. As Emma pointed out, "There is a lot of good thinking within corporates about the risks to a business or the risks to a community that they're operating in, that aren't necessarily well articulated outside the business. This is where the TCFD process delivers benefits as a company must think about what its climate risks are. For instance, we know that companies must consider different energy mixes into the future. As an investor, unless that company is telling us that through the TCFD aligned disclosure, it's hard to get a sense of how the company is thinking about their energy needs. There is a need for better disclosure so that we can connect the investment community with the thinking inside these organisations."
She added, "Organisations need to have a very clear view on what investors are looking for. In my view most sustainability teams within organisations have really welcomed the clear direction, signals, clear engagement from the TCFD and the investment community describing the risks that they need to learn about and the strategies adopted to manage those risks."
The Australian Sustainable Finance Initiative
The ASFI states, "A sustainable and resilient economy – one that prioritises human well-being, social equity and protection of our environment – is the foundation for ensuring Australia's prosperity." The roadmap which is expected to be launched later this year, aims to, "recommend pathways, policies and frameworks to enable the financial services sector to contribute more systematically to the transition to a more resilient and sustainable economy, consistent with global goals such as the UN Sustainable Development Goals and the Paris Agreement on climate change."[2]
With her involvement in one of the ASFI's working groups, Emma commented, "Working on a roadmap of recommendations to create resilient economy for Australia, the ASFI aims to bring the best minds together to identify the challenges and consider how we can best respond into the future. In addition to the recent bushfire catastrophe which highlighted the dangers of climate change, the COVID-19 crisis has forced us to think about a range of social and health issues."
A media statement issued by the ASFI on 18 May, 2020, said, "The Australian Sustainable Finance Initiative has been working on a roadmap that embeds both preparedness for crisis and resilience from crisis into the finance system, to ensure the system works better for Australians. Together with 90 finance sector organisations across banking, insurance and investment, along with civil society groups, and academics, ASFI is well progressed in setting out a roadmap that ensures the finance sector is aligned to be building a more resilient economy, including playing a key role in reducing future fragility in our economy from the coming risks from climate change."
Emma said, "In thinking about the importance of creating a resilient and stable financial system that can withstand shocks, we also need to think about vulnerable communities and whether they have the right support structures in place to cope during times of crisis. These are people who have been traditionally locked out of the financial system, and we want to help them access the solutions that are right for them, whatever they might look like. Of course, these considerations should be made when developing stimulus packages following COVID-19. Questions include, how do we make sure that we are planning as a nation with the right projects, the right investments, the right developments that will build long term resilience for the nation?"
"Other roadmaps developed overseas for sustainable finance have looked at a climate response from day one, whereas here in Australia the roadmap has been as much about the social as the environmental outcomes."
What are the priority issues for investors in 2020?
Emma said, "The priorities vary considerably and that's where the question of materiality is vital. The work needs to be done upfront to identify what the issues are in each sector, for each company, and then applying standards for the way they are communicated. I think if you look back over time, we can see how much sustainability reporting has improved. Climate risk disclosure improved with the TCFD guidance and the engagement of boards, and will again in response to the Modern Slavery Act."
For large Australian businesses, there are major social environmental and governance issues for future planning and future capital allocations. "As we come out of COVID-19, how capital allocations are made with an eye to changing the Australian economy - where government stimulus packages might go and the right ways to deploy that capital to ensure sustainable infrastructure and resilience across different social structures - are critical considerations. From a climate risk perspective, if a company is based on fossil fuels or uses a high percentage of fossil fuels, climate related scenario analysis is essential from which a roadmap into the future can be developed based on where risks lie, what that might mean to capital over short and long term, and therefore how to best respond. For heavy industry the risks are clear because there's been so much thinking already done. My final piece of advice is to keep engaging: keep talking to investors, keep seeking to understand where your risks might lie."
References
[1] Australian Sustainable Finance Initiative (ASFI)
[2] ibid