Infrastructure has some characteristics that drive heightened focus on climate risk and net zero. The assets are long-lived, in fixed locations, and have a strong nexus with the energy transition. In our work with infrastructure asset managers, Energetics has identified a range of common challenges they face, which we have outlined in the table below. Infrastructure owners who engage actively with these challenges are better able to manage them.
Key question

Priority actions

How do we achieve certainty for decarbonising our portfolio?

Develop clarity and alignment on the decarbonisation strategy

Build rigorous and executable plans

Implement ongoing tracking and management programs.

How should we approach the mitigation of climate risks in our portfolio? What do we need to do to adapt to the changing conditions?

Understand the value at risk from physical and transition impacts

Manage the impact of energy market volatility

Identify adaptation and resilience strategies.

How do we make the right investment decisions, taking into account climate risks and energy market dynamics?

Identify the right clean energy investment options, and how these efficiently fit into a portfolio

Understand and endeavour to meet investor demand for green and cleantech investment

Leverage existing capabilities to develop new asset classes and funds.
Table 1: Challenges and actions
In this article we'll explore the first of the questions.
Why focus on net zero?
The investment world is increasingly driving expectations that assets will be managed in line with a trajectory which results in net zero carbon emissions in 2050. For example, the Net Zero Asset Owner Alliance now has 74 members with $10.6 trillion in assets. This expectation is flowing through into commitments by asset managers, including the infrastructure sector, where seven out of the ten largest investors have made net zero commitments.
2030

2040

2050

No public commitment

 

#1 Macquarie Group*

#3 Brookfield[1]

#4 KKR

#5 EQT**

#6 Stonepeak*

#8 Blackrock*

#9 IFM Investors[2]*

#2 Global Infrastructure Partners

#7 I Squared Capital

#10 AMP Capital
Table 2: Timing of net zero commitments of global top 10 infrastructure fund managers[3]
While many are pursuing net zero emissions by 2050, fewer have made interim commitments or have developed clear emissions reduction pathways. As more asset owners set net zero targets, infrastructure that doesn't have a clear path to net zero risks trading at a discount, reflecting the heightened transition risk – and thereby putting value at risk.
Further, as the pool of asset owners making commitments grows, general partners will see greater expectations around carbon reporting and net zero plans. Those who can't give comfort to their limited partners (LP) or co-investment partners around current emissions and future pathways, will find fund-raising increasingly difficult.
Don't put value at risk. Understand the keys to success throughout your net zero journey
It isn't enough to just set a target at the fund level. Individual assets need support on their journey. Given the trend towards greater co-investment, by superannuation funds or overseas pension funds for example, assets may need to juggle different net zero requirements with the need to deliver for all of their stakeholders.
Infrastructure funds will typically move through four stages on their journey to net zero as outlined in the figure below. We have also described the 'keys to success' that should guide progress through each stage, and whether the principal responsibility lies with the fund manager or the individual assets.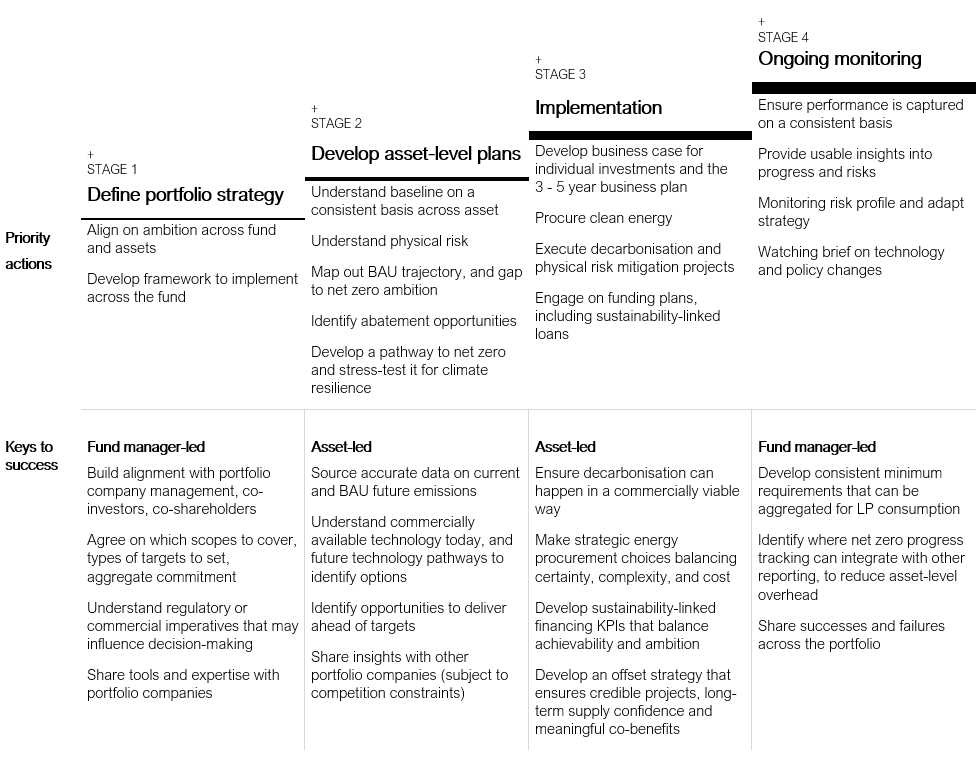 Figure 1: How funds can deliver a net zero strategy
Overall, funds can maximise their success by engaging constructively with their assets as early as possible in the ownership cycle, and ensuring their assets have the right resources and expertise available to them as they develop their plans. This is increasingly important as the underlying technology, policy and economic landscape rapidly evolves over the next decade.
[1] Brookfield have also set a target for a 67% reduction by 2030, covering around a third of their portfolio
[2] IFM have also set a target for a 40% reduction by 2030 | * Net zero asset manager signatory | ** Have applied for SBTi
[3] We include 2030 as a number of significant built environment companies have committed to net zero by 2030.