In a year in which corporate renewable power purchase agreements (PPAs) broke records, the closing weeks of 2020 have seen both Newcrest Mining and Amazon announce landmark PPA deals. So, what have been the drivers of this intense activity in a year challenged by a global pandemic and economic uncertainty? While a PPA offers a potential hedge against medium and long-term electricity market price risks, increasingly we see renewable PPAs within corporate ambitions to achieve 100% renewable energy, carbon neutrality and/or net zero emissions. In this article we discuss the features of the Amazon and Newcrest deals, and overall trends in corporate PPA activity in 2020. Energetics congratulates those organisations, many of whom are our clients, which have contributed to the growth in renewable energy capacity – helping Australia to realise its unrivalled solar and wind energy potential.
Newcrest's PPA will support the development of Australia's largest wind farm
Energetics is proud to have provided technical and commercial advice throughout the development of the deal to Newcrest Mining. Newcrest entered into a 15-year renewable PPA to meet a large part of the future projected energy requirements of its Cadia gold mine in New South Wales. As Newcrest states, "The PPA, together with the forecast decarbonisation of NSW electricity generation, is expected to deliver a ~20% reduction in Newcrest's greenhouse gas emissions and is a significant step towards achieving Newcrest's target of a 30% reduction by 2030."
Tilt Renewables is the owner and developer of the Rye Park Wind Farm in NSW. Commercial operations are expected to commence from January 2024, and as stated by Newcrest, "(We) will contract for approximately 55% of Rye Park's planned ~400MW output, which is equivalent to more than 40% of Cadia's projected energy demand from calendar year 2024."
Rye Park Wind Farm will become the largest wind farm directly backed by a corporate PPA in Australia.[1]
Amazon purchases its third renewable energy project in Australia
In 2020, Amazon became the world's largest corporate buyer of renewable energy, with the company now invested in 6.5 GW of global wind and solar projects that will enable the company to supply its operations with more than 18 million megawatt hours (MWh) of renewable energy annually. This is enough to power 1.7 million U.S. homes for one year. These projects will supply renewable energy for Amazon's corporate offices, fulfillment centres, and Amazon Web Services (AWS) data centres that support millions of customers globally. They will also help advance Amazon's goal to be net-zero carbon emissions across its business by 2040. Part of that commitment is powering Amazon's infrastructure with 100% renewable energy, and the company is now on a path to achieve this milestone by 2025, five years ahead of the initial 2030 target. In Australia there are three projects: the Gunnedah Solar Farm and Suntop Solar Farm, both in New South Wales and developed by Canadian Solar; and the most recent commitment with the Hawkesdale Wind Farm, Victoria, developed by Global Power Generation, a subsidiary of the multinational power company Naturgy Group. Together, the projects will generate an expected annual volume greater than 700GWh of renewable energy.
As an Australian Financial Services Licensee, Energetics has been supporting Amazon in Australia. "Amazon's efforts to invest in this area set the pace for the industry, and we look forward to working together to help Amazon achieve its sustainability goals, as its Australian business continues to grow," said Energetics' General Manager, Energy Markets and advisor to Amazon, Gilles Walgenwitz.[2]
Trends in Australia over 2020
Overall, 2020 has seen new records set for both metrics being tracked by Energetics: generation capacity supported by PPAs (MW) and annual output contracts (GWh). Corporate renewable PPAs have become a key consideration as organisations respond to investor, customer and employee demands for stronger action to mitigate the risk of climate change. In addition to the emissions reduction benefits, a corporate renewable PPA offers a potential hedge against medium and long-term electricity market price risks. It can also deliver a range of co-benefits from regional job creation, apprenticeships for indigenous applicants, employee engagement and joint investment programs in environmental conservation or other community priorities.
Throughout 2020, despite the disruption caused by the pandemic, Energetics observed sustained interest in PPAs across a broad spectrum of sectors. Whilst many deals are still in the pipeline, looking at concluded PPAs across the states, NSW overtook Victoria and Queensland, to account for 34% of renewable energy project capacity (about 2,900MW) supported by corporate PPAs since 2017. However, as illustrated in the generation capacity of projects supported by PPAs Energetics' tracker, the most significant gains were made by Queensland in the last year, accounting for 29%. Victoria had 28% of project capacity supported by corporate PPAs. Energetics' Associate and Renewables Market Lead, Anita Stadler, noted that the commercial merits of PPAs vary in different states, and whilst many good opportunities remain, proponents need to be aware of where clean energy generators are located given network constraints in many parts of the electricity network.
Given the desire by many organisations to avoid exposure to electricity market risk under long term contractual arrangements, Energetics has also observed growing interest from large energy users to purchase LGCs directly from renewable energy projects and other suppliers to meet their emissions reduction commitments. Announcements in this regard are expected in the coming weeks and months  Read more in our article, 'LGC procurement in your net zero emissions journey'.
New thought leadership in 2020
PPAs are example of the factors that are driving down Australia's greenhouse gas emissions and which often lie outside of government policy. Their impact is seen in the latest forecast of Australia's emissions, which says that Australia is largely on track to meet its Paris Agreement target of a 26 to 28% reduction in emissions compared to 2005. Next month Energetics will publish a comprehensive analysis of Australia's emissions out to 2030, and will explore the implications for Australian businesses - how a trend towards the Paris Agreement target affects businesses through changing transition risk profiles, the Safeguard Mechanism and energy prices.
The resources and heavy industry sectors and multi-sector buyers' groups account for nearly half the annual output in GWh contracted under corporate PPAs. However, given recent emissions reduction and renewable energy announcements by leading businesses such as Woolworths and major property groups, we expect sustained interest across a wide range of sectors going into 2021.
A great year for Energetics and our clients
Energetics is proud to have supported Newcrest Mining in the development of their corporate PPA and provided support to Amazon Web Services. Over 2020 we also advised ALDI Stores, CSIRO, Transurban and MREP 2.0 (Melbourne Renewable Energy Project). Where Energetics provided end to end transaction support, our clients accounted for more than 50% of the output in MWh contracted through PPAs in NSW and Victoria, and more than a third of the national volume.
Energetics has an extensive track-record of facilitating PPA transactions, as well as a trusted advisor status having served large energy users for more than 35 years. Even if not running a transaction, Energetics is frequently engaged to provide due diligence services for corporate PPA offers or in support of industry buying groups.
Please contact any one of our energy markets experts for insights and advice on corporate renewable PPAs. See our services for more information.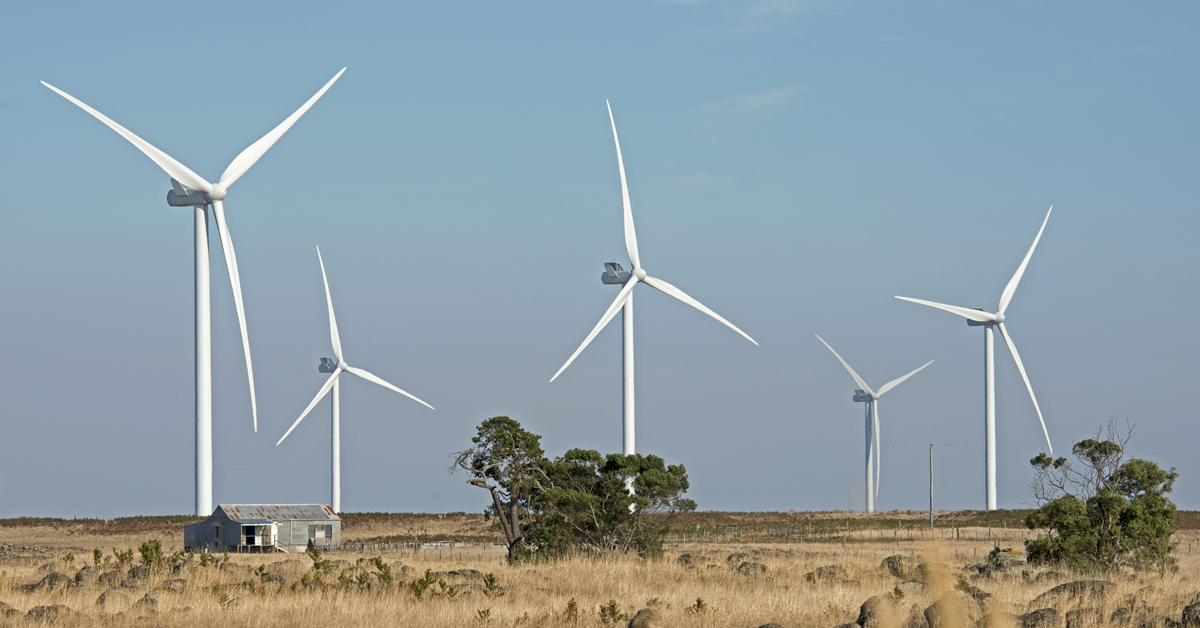 References
[1] Newcrest Mining | Newcrest signs renewable energy PPA to help deliver ~20% reduction in greenhouse gas emissions
[2] The Australian | Amazon's massive global green power play