The Department of Climate Change, Energy, the Environment and Water (DCCEEW) (the Department) has undertaken another round of consultation on the design of Australia's hydrogen Guarantee of Origin (GO) scheme[1] (the Scheme), which builds on the Department's work over the last three years.
The Department's approach is still motivated by its efforts to develop a robust scheme which is aligned with emerging international regimes to enable Australia's future trade of hydrogen and hydrogen related products.
The consultation, which closed on 14 October 2023 will inform the final legislation and the drafting of regulations to give effect to the Scheme.
In this article, we unpack the key elements of the GO scheme and discuss potential implications for Australia's hydrogen industry.
The Scheme aims to underpin market growth
Domestically and globally, hydrogen certification has been recognised as a key enabler for market growth[2] by providing a standard framework for producers to quantify and disclose the environmental attributes, in particular greenhouse gas (GHG) emissions, of their product(s). In turn, hydrogen producers are then better positioned to:
secure government support, as most funding regimes do require producers to account for, and report on, their carbon intensity
address customer concerns about 'greenwashing' and lack of environmental integrity, which in turn would improve customer acceptance
compete in international markets, for which certification is becoming a key requirement.
The Scheme will initially cover hydrogen, hydrogen energy carriers (eg. ammonia) and renewable electricity, but is proposed to expand to other products in time.
The main design features of the Scheme remain unchanged
For hydrogen certification the Government has reaffirmed its position to ensuring ongoing alignment with the International Panel of Hydrogen and Fuel Cells in the Economy (IPHE), which is working to develop a global certification standard[3].
The Scheme, which will be voluntary, proposes a framework for product level certification (i.e., Product GO), starting with hydrogen and its carriers. Whilst some aspects of the proposed Scheme have been refined to capture learnings from the recent industry trials[4], its key design features remain unchanged, including no 'minimum' GHG emissions intensity thresholds for eligibility and excluding the use of purchased carbon offsets.
The Clean Energy Regulator (CER) will administer the Scheme, which is expected to be implemented in 2024, including management of the GO certificate creation, the GO registry for tracking certificates, including their surrender/cancellation, and compliance monitoring.
Flexible approach to green electricity is retained
The Scheme is proposing to allow the use of renewable energy certificates, including large-scale generation certificates (LGCs) and renewable energy guarantee of origin certificates (REGOs), to offset grid electricity consumption (for electrolysis-based hydrogen production). At this stage, there are no 'time matching' requirements between LGCs/REGOs and hydrogen production. However, these certificates must have a 12-month vintage (i.e., renewable electricity must have been generated at the most 12 months prior to the production of the specific hydrogen batch).
Considering the European Union's position with respect to a transition to 'time matching' over time[5], it is likely that the Scheme will review this element in the future to ensure international alignment.
As part of the consultation, the Department is also seeking feedback on its proposed REGO scheme[6] for tracking renewable electricity generation in Australia as the RET sunsets in 2030[7].The REGO scheme is anticipated to commence on 1 January 2025.
The emissions accounting requirements of the Scheme are complex and could challenge some producers
As part of this consultation, the Department has sought feedback on its GHG emissions accounting approach, which hydrogen producers need to comply with in deriving the carbon intensity of their product(s) within the prescribed 'well-to-delivery gate' boundary[8].
The approach to estimating emissions for the GO scheme is designed to be consistent with the National Greenhouse and Energy Reporting (NGER) scheme. However, there are a number of technical emissions accounting aspects within the proposed approach which could challenge hydrogen producers. These include the application of a broad system boundary – requiring producers to account for their upstream (emissions associated with the extraction, processing and transport of feedstocks), direct emissions related to production and downstream storage and transport related emissions.
Also, producers need to grapple with potentially complex emissions accounting concepts such as 'co-product allocation'. For instance, electrolysis-based hydrogen producers which are co-located with other industrial facilities may onsell the oxygen by-product from electrolysis. These hydrogen producers can calculate the emissions associated with oxygen production and deduct that from their hydrogen product carbon emissions.
Also, the production 'batch period' for which producers can seek certification for their hydrogen product can range from 1 hour to 12 months. In order to obtain certification for a specific batch at a lower interval period (e.g., hourly or daily), producers will require more granular and dynamic emissions accounting and tracking capabilities to capture the required data.
What do future hydrogen producers need to do?
Understanding the mechanics of the Scheme, particularly with respect to emissions accounting and tracking elements to ensure ease of future compliance is a critical first step for hydrogen producers.
At the core of the Scheme is its emissions accounting framework, which hydrogen producers need to navigate, including enhancing their familiarity and capability with regards to value chain emissions accounting, tracking and reporting, to ensure confidence and credibility in any claims they make with respect to the carbon attributes of their hydrogen product(s).
Further, being 'GO' ready is likely to improve the market position of hydrogen producers as it enables more informed and transparent discussions with future customers, particularly those concerned with the environmental integrity of their hydrogen supply. It also enables hydrogen producers to be in a better position to comply with government funding requirements, as demonstrated by the Hydrogen Headstart program, which obliges applicants to verify their carbon intensity in accordance with the GO scheme[9].
Energetics is here to help
Energetics has been involved in the development of the GO scheme having supported the development of its guiding frameworks and emissions accounting methodologies[10]. Through our unique understanding of the scheme, paired with our technical expertise in hydrogen and energy markets, Energetics is well-placed to support hydrogen producers achieve certification under the GO scheme and grow domestic capability to engage with international markets in the trade of clean hydrogen.
Our hydrogen experts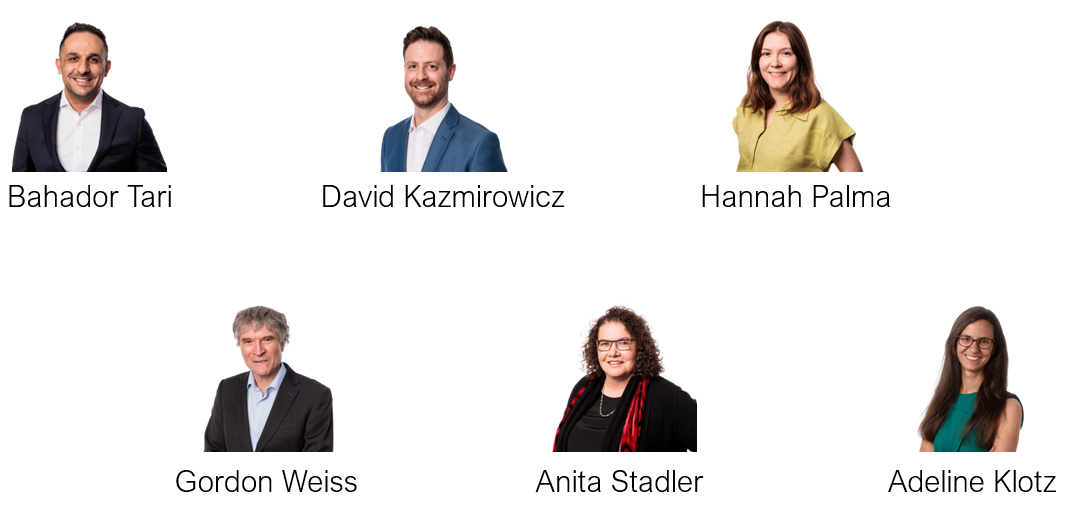 Do you understand the mechanics of Australia's GO scheme as it relates to your hydrogen project/investment?